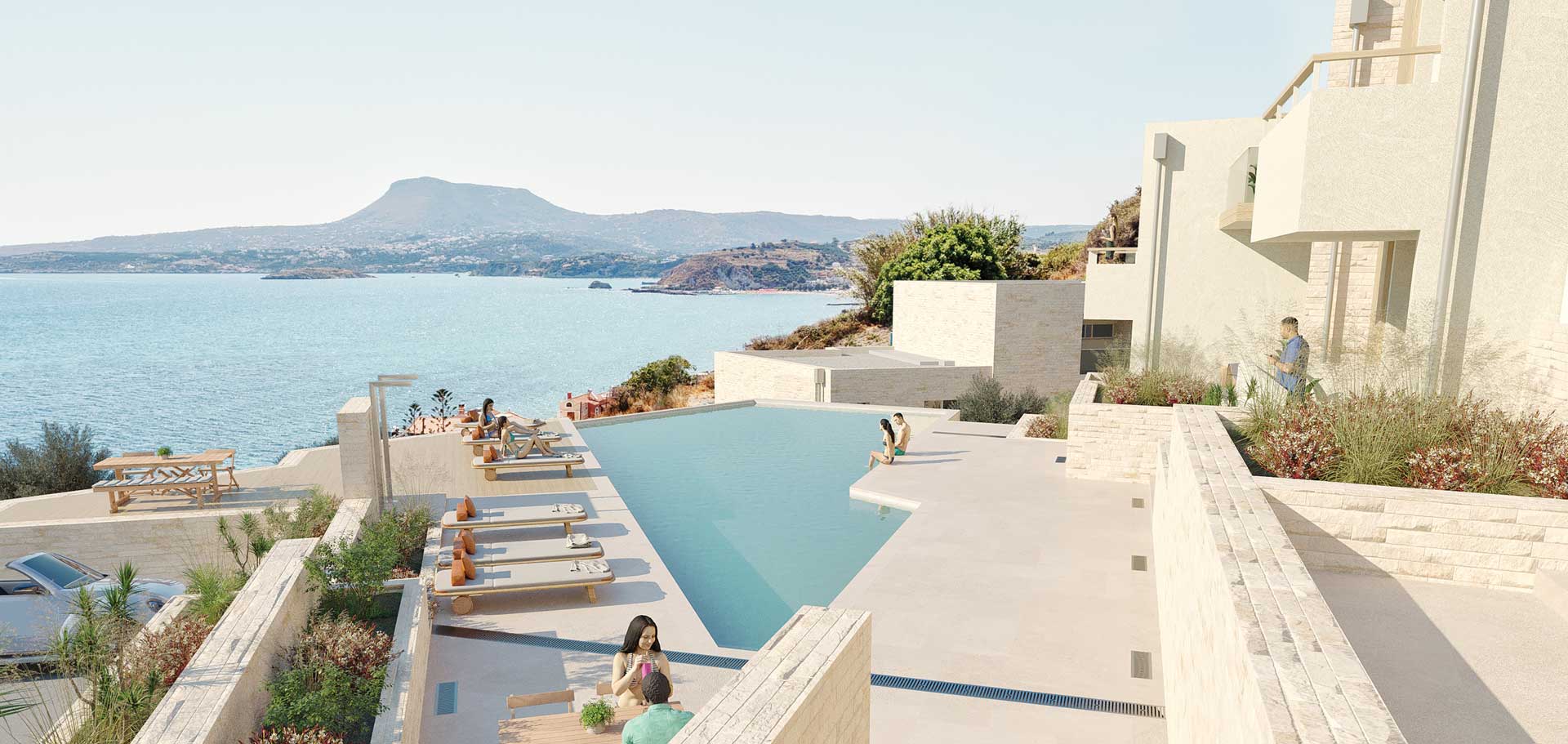 Our philosophy
AVAX Development has developed a modern, state-of-the-art complex, the Panorama Village, built on a hillside plot with a captivating sea view.
The combination of sea and mountain in this quiet yet central spot, namely the village of Kalyves in Apokoronas, reflects the company's vision to be a pioneer in developing unique and sophisticated projects.
"Panorama Village" – the name
The project's name embodies its philosophy and the plot's distinctive features, by combining the panoramic and unobstructed view from the hillside plot (Panorama) with the concept of connecting people (Village).
The seagulls of the logo take you on a wonderful journey and represent the sense of freedom that one experiences when living by the sea and at the same time having the spectacular views of a seagull's eye.
A model project in Crete
AVAX Development has developed a contemporary complex of residences, one of the few newly built developments in the area. It combines a modern, minimalist style with Crete's traditional architecture, and ergonomics, both indoors and outdoors, with integration into the natural surroundings. We achieved the affordable luxury that most of us desire while avoiding a pompous design.
Security and privacy are important to us. This project offers the security of a residential complex with large and comfortable communal areas, giving
the opportunity to socialise and participate in various activities. At the same time, it can provide the privacy or even the solitude needed to relax and regenerate. Privacy is achieved as the houses are built on different levels, with protected views and private gardens. On top of that, the optional feature of a private jacuzzi can enhance your experience with relaxing moments in the water while enjoying a fabulous view from the privacy of your balcony.